When the time comes to book an RV campground or accommodating cabin for your stay in Southern Tennessee, head for Powder Horn Campground. We're not like other overcrowded, noisy RV parks in Lawrenceburg, TN—we're your destination for quiet, secluded rest and relaxation. Offering you everything you need to rejuvenate, we're also centrally-located for an enjoyable time, no matter what piques your attention!
Our campsites are secure and quiet, perfect for travelers who want to rest and relax on their journey. We've also got a few much-needed amenities for weary drivers, including an on-site bath house and laundry room. If you're one for hiking and outdoor enjoyment, we promise you'll love our surroundings!
---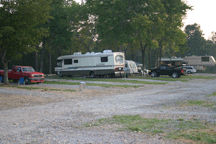 RV Campsites
If you're traveling the country in an RV and need a place to spend some time while you're passing through Tennessee, Powder Horn Campground welcomes you! We have 30 campsites with full RV hookups in Lawrenceburg, TN, for electric, water and sewer, each with a spacious layout and all of the privacy you're looking for. Whether you're staying for a few days or a few weeks, we're certain you'll love every minute of your time with us!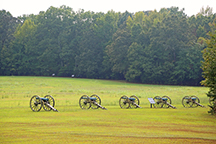 Nearby Attractions
Not only do we have a gift shop and chapel on our property for your convenience, we're just a stone's throw for a wide range of other attractions. In just 45-60 minutes, you could find yourself visiting a wide range of historical and modern landmarks, including:
Jack Daniel's Distillery
Shiloh Civil War Battlefield
Antebellum Mansion near Spring Hill Battlefield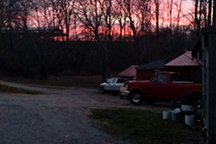 Cabins
For passers-through who aren't traveling in RVs or campers, we also have 10 cabins in Lawrenceburg, TN. They're clean and spacious, accommodating between 1 and 3 people—perfect for individuals, couples and small families! All cabins have their own bathroom and some cabins also offer a full kitchen—please inquire upon reservation as to what type of cabin you would prefer.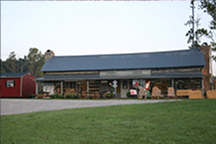 Gift Shop
Before your stay with us, you can check in at our gift shop. We've got plenty of unique items to browse and tons of little trinkets that are sure to catch your eye. Pick up a simple memento to remind you of your stay with us or snag a small gift for someone back home. You're sure to find something that speaks to you!
---
We're also right in the middle of Amish country, which has its own charm and sights—everything from horses and buggies to barn raisings and farmer's markets!
To experience everything our campground has to offer, book your stay today! Visit our gift shop or call us at 931-762-0678 to reserve an RV campsite or cabin.